Source One Distributors is the premier South East Distributor for Spyclops Security. We have hundreds of high quality cameras and DVRs/NVRs in stock at all times. All of our security systems allow viewing from any mobile location such as Android & iOS Devices, as well as any computer with high speed internet access. Contact us at (770) 977-5774 for more details!
Spyclops Security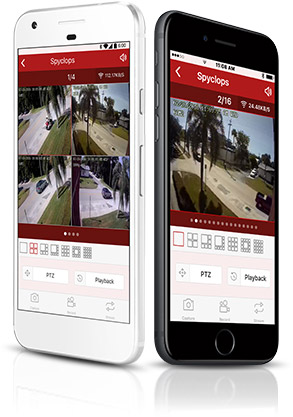 Free Remote Access Using Spyclops Mobile App
All Spyclops Surveillance Systems include free secure remote viewing via the Spyclops mobile app (or web browser). Customers can view their live camera feeds or previously recorded video from anywhere in the world. This easy to use app is available for both Android and Apple devices.
There is no monthly fee to use this service!